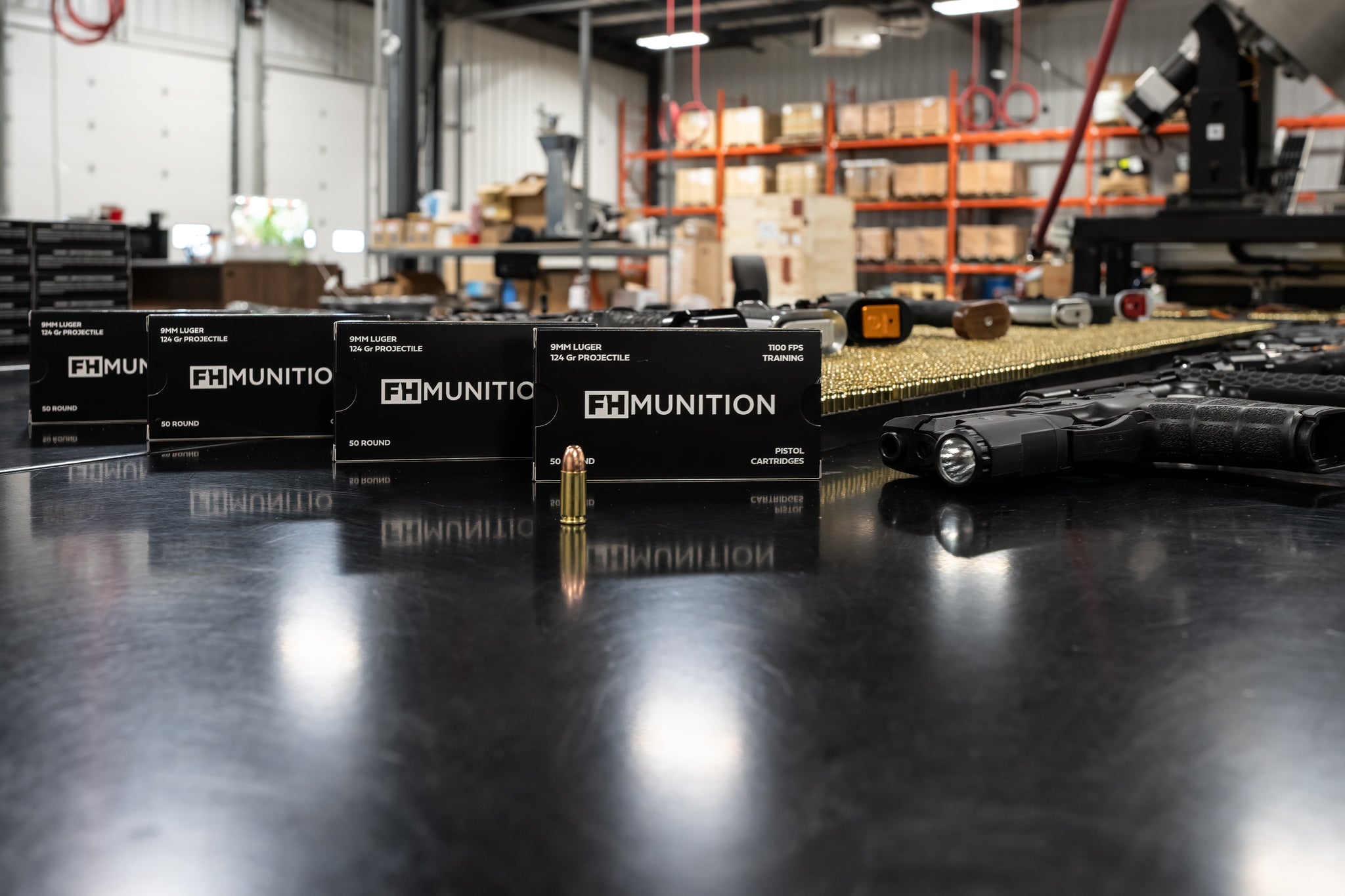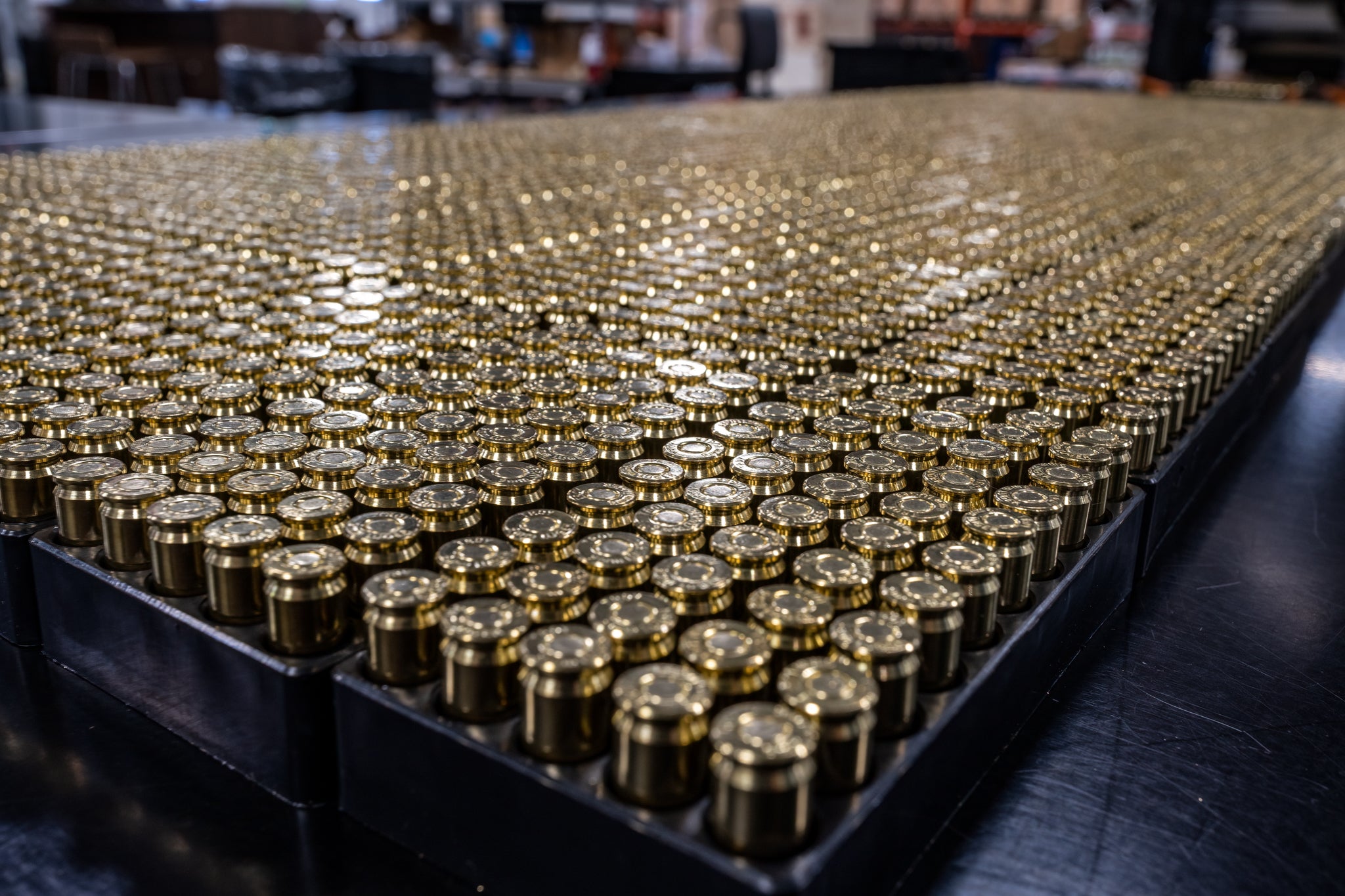 Innvoative, Fast Growing Local Manufacturer
Our Origin and Vision:
In of Calgary, Alberta, a dream took shape in November 2019. FH Munition Inc. was born from the collective vision of a group of sports shooting enthusiasts united by a singular passion: to redefine the standards of ammunition quality for the sports shooting community. Our journey began with an ambitious goal - to create the most reliable and high-quality reloaded cartridges tailored to meet the exacting demands of sports shooters. This endeavour was not just about producing ammunition but about fostering a culture of precision, safety, and excellence that resonates with every shot fired.

From our early days, we recognized the importance of community and collaboration. Drawing on the expertise and insights of friends and experts across the country, we embarked on a meticulous development and testing process. A commitment to innovation, quality, and the relentless pursuit of perfection fueled our efforts. The result was the introduction of our first line of reloaded cartridges, a product that swiftly gained acclaim for its exceptional performance and reliability.

The Story Behind Our Name:
The name "FH Munition Inc." is a tribute to "Fenghuang," the Chinese for Phoenix, signifying renewal and transformation. This reflects our process of giving once-fired brass new life in our ammunition, mirroring the Phoenix's cycle of rebirth. The abbreviation "FH" captures this spirit in an impactful and memorable name.

Rising to Challenges:
The advent of the COVID-19 pandemic presented unforeseen challenges, including a global supply chain crisis and a U.S. ammunition shortage. Adapting to these circumstances, we evolved from a reloading operation to a new factory ammunition manufacturer, shifting our focus to providing the local market with high-quality, reliable ammunition.

Embracing a New Era:
In September 2021, our move to a state-of-the-art facility began a new chapter. By September 2022, we were back in full swing, producing one million rounds of factory-new, match-grade 9mm cartridges for local ranges in just one and a half months. These rounds, known for their unparalleled quality, demonstrated our commitment to excellence in every measure.

Looking to the Future:
As we continue to grow and innovate, with more sophisticated equipment arriving in 2023, we aim to expand our product line to include a variety of calibres, all while maintaining our high standards for producing high-quality, reliable ammunition. FH Munition Inc. stands as a beacon of innovation, resilience, and quality, continually embodying the spirit of the Phoenix in the world of ammunition manufacturing.